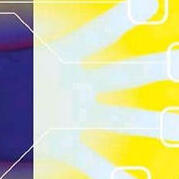 Seirbhísí teicneolaíochta ildánacha


Versatile technology services
𝔾𝐀乇𝓛

𝐭Ẹᶤς
Cuireann 𝔾𝐀乇𝓛𝐭Ẹᶤς seirbhís­í­ teicneolaí­ochta ar fáil do gnóthaí beaga agus don earnáil deonach.
Lig do GaelTeic lámh chúnta a thabhairt duit.𝔾𝐀乇𝓛𝐭Ẹᶤς provides a wide range of technology services to small & medium size businesses and to the voluntary sector.
Let GaelTeic give you a helping hand.
Pádraig de Burca -

085 7855 600
Gael

Teic
GaelTeic can help you and your organisation use technology to impove efficiency & effectiveness in many areas.
Technology services

Education & Training

Web Design and website provision
---